MOBILE HOME, CARAVAN TRANSPORTATION & ABNORMAL LOAD SPECIALISTS
MOBILE HOME, CARAVAN TRANSPORTATION & ABNORMAL LOAD SPECIALISTS
MOBILE HOME, CARAVAN TRANSPORTATION & ABNORMAL LOAD SPECIALISTS
MOBILE HOME, CARAVAN TRANSPORTATION & ABNORMAL LOAD SPECIALISTS
MOBILE HOME, CARAVAN TRANSPORTATION & ABNORMAL LOAD SPECIALISTS
Abnormal Loads
We specialise in transporting any abnormal load in the UK including static caravans, park homes, log cabins, vehicles and machinery. 
Escorting Services
Our escort vehicles ensure the safety of the abnormal load, they conform to the legal requirements as requested by individual Police authorities.
Transport
We can also provide transportation of farm equipment, touring caravans, pods, chassis' and much more. 
Siting Services
We can provide a complete package for our customer's transport and installation needs. This includes manoeuvring units onto concrete bases, jacking to level, weatherproofing the outside and finishing all interior decorations.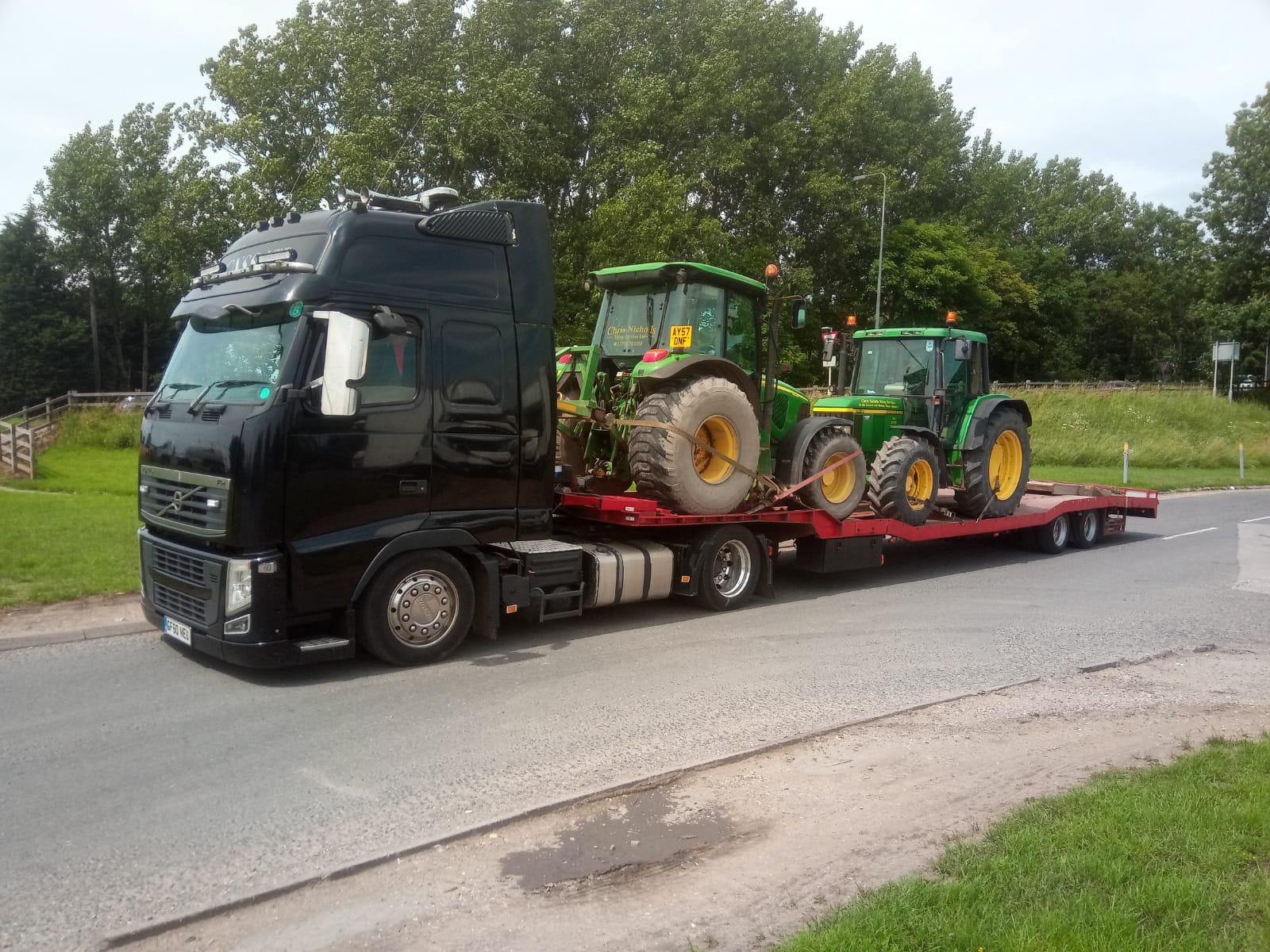 About Nicholls
We are a family run business and the company has operated in road haulage since 1910. We provide a professional and reliable service specialising in the transport of abnormal loads; including static caravans, park homes, log cabins, over size vehicles, machinery and large structures. We also transport touring caravans, vehicles and agricultural machinery. We are able to transport anywhere in the UK.
The company was founded by Chris's Great grandfather Fred Nicholls in 1910.  He started transporting milk and timber for the local farmers in the nearby village of Wanstrow using his horse and cart. In 1930 the business moved to Witham Friary, this was due to his success and the expansion of the company, who were then transporting milk, timber and livestock. 
Chris's Grandfather Leonard, joined the company in 1935 at the age of 14, he was mainly working with horses extracting timber from the local woods, until the age of 17 when he started driving lorries, this led to the diversification into the transport of agricultural produce and bulk commodities. Chris's Father, Fred Nicholls and Brother became a partnership in 1999 and during 2002 a customer requested that we move their mobile home; this was the beginning of the static caravan and park home side of the haulage business.
Chris has been working alongside his Father farming from a very young age and since he was able to drive at the age of 21 he went onto delivering straw and then onto delivering static caravans. He has now been delivering caravans for over 18 years.
"We are absolutely delighted… not only with the lodge but the fantastic team that brought it in for us. They were cheery, helpful and proficient and got it into a quite tricky spot without a fuss. They came back and finished the job this morning in awful weather and have done an amazing job from start to finish."
Sue Kemp
"Many thanks to all the team involved in transporting and siting our Willerby Delamere Park Home earlier this month. We never realised how much work was involved in delivering and siting our new home, it was fascinating and a bit scary to watch on a wet day.
Fortunately, the sun was out the next day when the two halves were joined together and sited. We were very impressed with all the team, who were helpful, friendly, and professional at all times.
A job well done!"
David & Janet
I cannot thank you enough for putting everything and everyone in place for Monday to get the two halves of the cabin moved. The team were amazing , skilled, calm and fab as always.
Thank you for a lovely job, the crew were fantastic.
"I would just like to say a big thank you to all the boys that were involved in getting the mobile home to my dad's house last Friday they were absolutely brilliant."